Dr. Bradley Root graduated from Louisiana State University in 1978. He has been at Albuquerque Equine Clinic since 1986. Dr. Root has a specific interest in Lameness, Sports Medicine, and Diagnostic Imaging. His expertise in lameness has taken him all around the United States working on performance horses.  He prides himself on keeping current with new advancements in technology and therapies. When he is not working, Dr. Root is an avid LSU Football fan. He also enjoys swimming, running, and spending time with his wife Karen.
Dr. Kevin Dralle has lived in New Mexico since 1973. He graduated from Eldorado High School in 1976 and attended the University of New Mexico for two years. He went on to complete his Bachelors degree and receive his Doctorate of Veterinary Medicine from Colorado State University in 1983.  He immediately came back to New Mexico to start his career as a Veterinarian.  He has been at Albuquerque Equine Clinic since 1986. Dr. Dralle has specific interests in Equine Reproduction, Lameness, and Surgery. In his free time, Dr. Dralle is a big Lobo basketball fan. He also enjoys rodeo, Quarter Horse and Buckskin shows, trail riding, hunting, fishing, hiking, and biking.  He and his wife Johanna have two children, Caitlin and Ryan. Dr. Dralle strives to supply quality veterinary service that exceeds the expectations of our clients.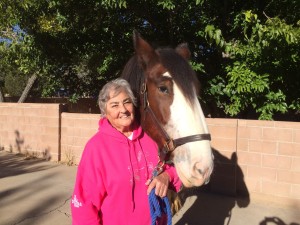 Midge Sprenger started as a Veterinary Assistant at Albuquerque Equine Clinic in 1989. She now spends her time managing inventory and ordering for the clinic. In her free time Midge trains service dogs and enjoys travelling.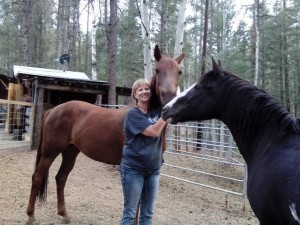 Becki Jaramillo has been working for Albuquerque Equine Clinic for 9 years. She started out as a Veterinary Assistant and now works at the front desk. In her free time Becki enjoys working with her husband on her family ranch and spending time with her family.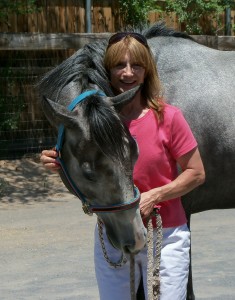 Carol Malik has an Associates degree in Applied Science, Horse Husbandry and Science and Veterinary Technology. She moved to NM and became a licensed RVT in 2003. She joined our team in 2006.  In her free time Carol likes running and spending time with her cat Smudgey.